GÅ OP OG TRYK PÅ DET DANSKE FLAG, SÅ LÆSER DU DET HELE PÅ DANSK
Kunstner bolig på 1. række Vesterhavs udsigt – til Leje.
Du har nu muligheden for at leje denne spektakulære Vesterhavs Kunstnerbolig på 104 kvm.
Kunstner boligen ligger på hele 1. sal i Hovedhuset på Tranum Strandgård kunst og kultur center,
som er kendt for de Nordiske kulturelle kunstudstillinger og musikalske indslag i det flotte Galleri på Strandgården.
Tranum Strandgård ligger med Kort afstand til Svinkløv badehotel og Blokhus.
Har du brug for en fordybelses periode med dig selv og din kreativitet hånd i hånd med Vesterhavet og Naturen
så har du en enestående mulighed.
Hvis i er flere som ønsker at dele Kunstner boligen er dette muligt,
da den rummer 3 store soveværelser og rummer ét stort gennemgående loft studie
med direkte udsigt til prærien og til Vesterhavet.
Der er LED Galleri spot i hele loftstudiet, Galleri skinner og WIFI.
Hele Kunstner boligen er møbleret med smart-tv, senge, staffelier,
Samt alt som et køkken indebærer, opvaskemaskine og vaskemaskine.
Du er omringet af storslået Kultur og Natur hele døgnet. Blot 75 meter til Vesterhavet.
Månedlig Leje max 6.500kr +forbrug. ( Mdl. Lejepris er ved booking af minimum 4 ugers sammenhængende leje.
Du er velkommen til at leje Kunstnerbolig i forlængelse af et weekends mini kunst retræte eller leje den 1, 2 eller 3 uger.
Leje 1. uge : 3.500kr
Leje 2 uger : 5.500kr
Leje 3 uger : 6.000kr
Leje 1. månede : 6.500 kr
Ved et ophold i forlængelse af et MiniKunst retræte koster det pr mand 350 kr pr ekstra overnatning.
Ved et forlænget weekend ophold ( på egen hånd , uden undervisning inkl. 4 overnatninger koster et ophold for op til 4 personer: 3.500kr
Tilladelse med dyr , forespørg venligst Helle Louise.
Alle lejemål er eksklusiv El som udgør 350kr pr uge./ også et forlænget weekend ophold.
NYT : MOR / DATTER ophold , forspørg Helle Louise
Kontakt Helle Louise Kierkegaard
Telefon 22434727 – E-mail : info@art-lui.com
Web : Art-lui.com
Forespørg gerne om en ønsket periode.
Kære alle Kunstner kollegaer i hjerte og i blod ❤️
Vidste du at du kan booke det store flotte arkitekt tegnet Galleri på Tranum Strandgård til Udstillinger udenfor høj sæsonen?
Jeg vil gerne reklamere for Det meget flotte Galleri som er her hvor jeg udlejer min dejlige kunstner bolig.
Du kan kombinere dit ophold i min kunstner bolig sammen med du arrangerer en udstilling hvor du booker Galleriet på Tranum Strandgård Kunst- og Kulturcenter
Tjek booking af Galleriet
E-mail : info@art-lui.com
NORDLYS LIGE UDEN FOR VINDUET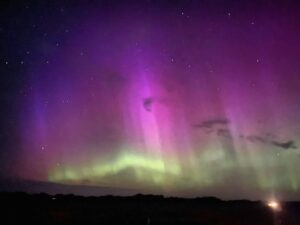 You now have the opportunity to rent this spectacular North sea Artist residence of 104 sqm.
You can stay the night in Helle Louise's cozy and beautiful Kuns when booking an Art Retreat

and you can also book the Art Residence for yourself for a longer period.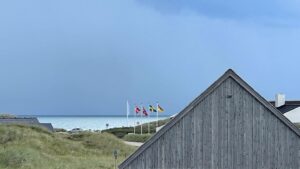 Sea wiev from studio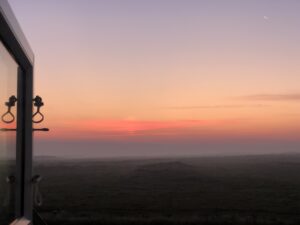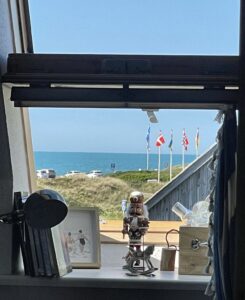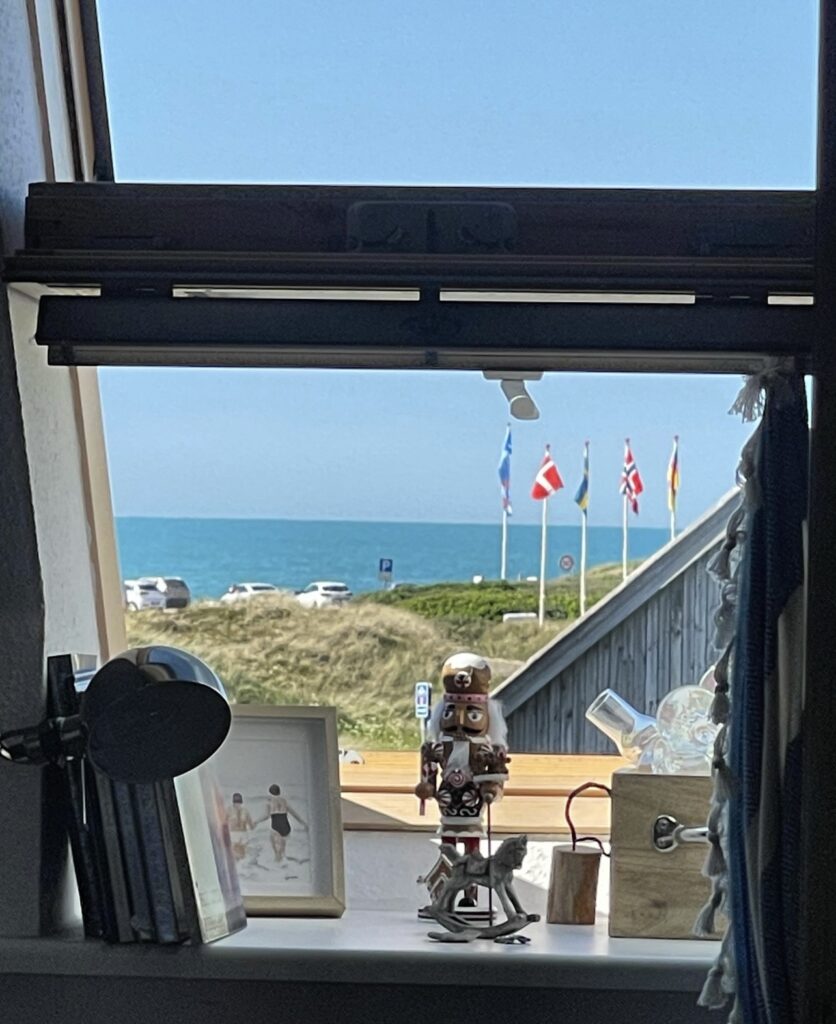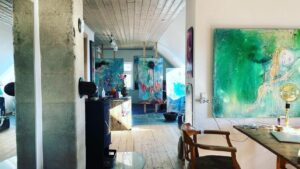 Studio
The artist accommodation is located on the entire 1st floor of the Main House at Tranum Strandgård art and culture center, which is known for the Nordic cultural art
exhibitions and musical performances in the beautiful Gallery at Strandgården.
Tranum Strandgård is located a short distance from Svinkløv badehotel and Blokhus.
Do you need a period of immersion with yourself and your creativity hand in hand
with the West sea and Nature in Northern Denmark then you have a unique opportunity.
If there are several of you who want to share the Artist accommodation, this would
be possible, as it contains 3 bedrooms all with a wardrobe and contains one large
Studio/ Atelier, with a direct view of the prairie and the Western sea.
There are LED Gallery spots throughout the loft studio, Gallery rails and WIFI.
The entire Artist home is furnished with smart TV, beds, easels as well as everything that a kitchen entails, dishwasher and washing machine.
You are surrounded by magnificent culture and nature around the clock just 75 meters from the sea.
Monthly rent DKK 6,500 + consumption.
Contact Helle Louise Kierkegaard
Phone 22434727 – Email: info@art-lui.com
Web: Art-lui.com
Feel free to inquire about a desired period.
Email: info@art-lui.com


Dear all Kunstner colleagues in heart and in blood ❤️

Did you know that you can book the large, beautiful architect-designed Gallery at Tranum Strandgård for exhibitions outside the high season?

I would like to advertise Det very nice Gallery, which is where I rent out my lovely artist apartment.

You can combine your stay in my artist accommodation together with organizing an exhibition where you book the Gallery at Tranum Strandgård Art and Culture Center

Check  booking of the Gallery
E-mail : info@art-lui.com