Description
"I am the spirit of Alchemy" – Apple Girl, 150 x 90 cm, 4 cm exclusive deep frame, Original painting.
Forspørg inden køb.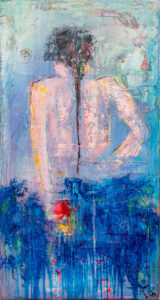 Maleriet er med i Helle Louises nye
og vil være en del af den kommende sommer solo udstilling i Det flotte Galleri på Tranum Strandgård Kunst og kulturcenter 2022.