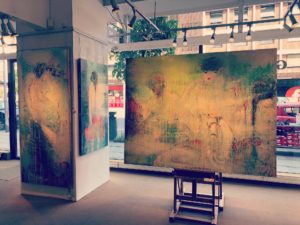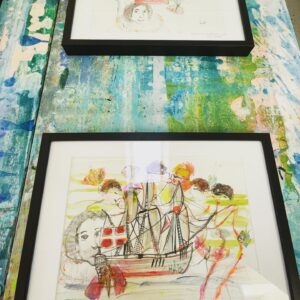 Helle Louise Kierkegaard udstiller på Grønland på det Historiske Museum i Nuuk.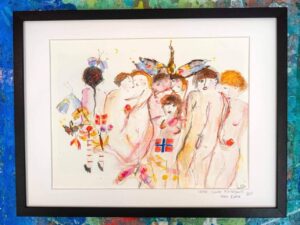 Helle Louise Kierkegaard bidrager med værker til 2 museum udstillinger i Grønland 2021-2022.
Helle louise bidrager med otte værker til Udstilling på Qaqortoq Museum. I anledning af Det såkaldt synkefrie skib Hans Hedtoft som forliste i dag for præcis 62 år siden cirka 6 timer efter at have ramt et isbjerg. Mere end 90 personer druknede og skibsvraget er aldrig fundet. En enkelt redningskrans er det eneste, der er dukket op; den drev i land på Island mere end et halvt år senere.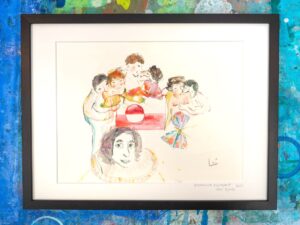 Helle Louise bidrager herudover med seks akvarel værker til 300 året for Hans Egede ankomst til Grøndland.
– Udstilling på Qaqortoq Museum og dernæst På det historiske museum i Nuuk i Grønland
SOLO udstilling på Tranum Strandgård fra d. 25 Juni – d. 7 August 2022 i GALLERIET

SEMI SOLO udstilling i det sorte rum i Midtjyllands Kunstcenter / Galleri Habsø 1. Sep – 1. Dec 2022
FUTURE Semi Exhibition in Galerie Knud Grothe June 2022   D. 11 jUNI
FUTURE Semi Exhibition in Galerie Knud Grothe June 2020
Galleri Knud Grothe represents my works in lodgebox A 25 in Copenhagen's art – fair 2020. Opening hours:
Friday, October 2, 2020, at 15.00 – 20.00
Saturday, October 3, 2020, at 10.00 – 18.00
Sunday, October 4, 2020, at 10.00 – 17.00
Entrance: Kr. 75, – Children under 16 years free admission.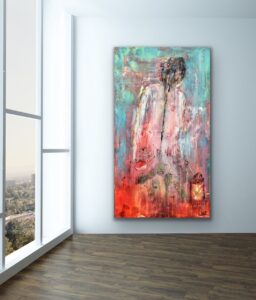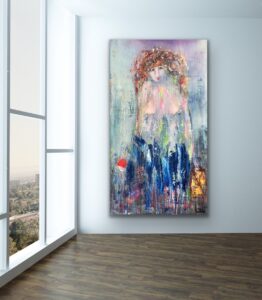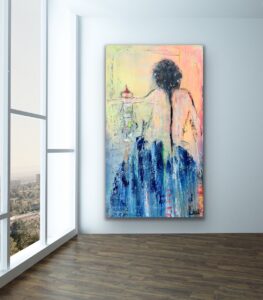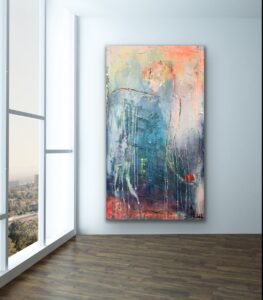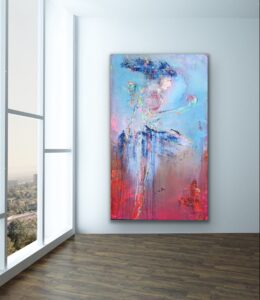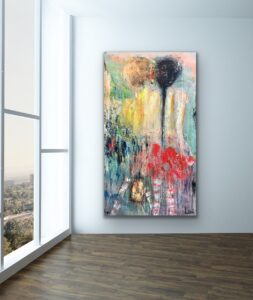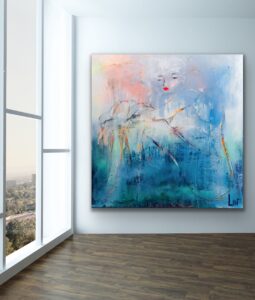 EXHIBITION Saturday June 13 th 11-am- 3 pm 2020 at GALLERI KNUDGROTHE Charlottenlund, Denmark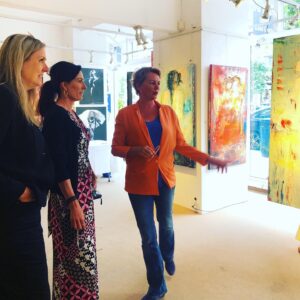 KUNST FOR ALLE – Copenhagen October 2020
Let yourself be seduced by women, in a joint exhibition at the Knud Grothe Gallery, where Helle Louise Kierkegaard will exhibit new painting, which are a tribute to the women.
Galleries and exhibitions
Besides many international exhibitions, Lui, Helle Louise Kierkegaard, is represented permanently in:
Gallery Nobel
in Oslo, Norway, with to recurring annual solo-exhibitions
Driving directions
Adresse
Jægersborg Alle 11
2920 Charlottenlund
kl 11.00-15.00
Danmark