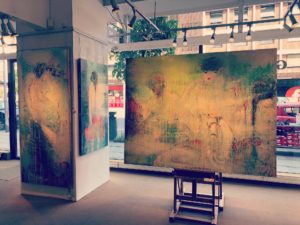 WOMAN ART EXHIBITION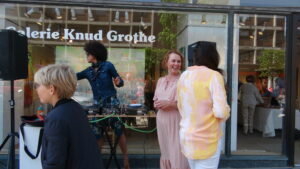 GALERIE KNUD GROTHE
SATURDAY MAY 13TH 11.15. 2023
YOU ARE WELCOME
EXHIBITION Saturday MAY 13 th 11-am- 3 pm 2020 at GALLERI KNUDGROTHE Charlottenlund, Denmark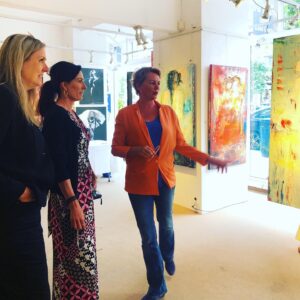 Let yourself be seduced by women, in a joint exhibition at the Knud Grothe Gallery, where Helle Louise Kierkegaard will exhibit new painting, which are a tribute to the women.
Galleries and exhibitions
Besides many international exhibitions, Lui, Helle Louise Kierkegaard, is represented permanently in: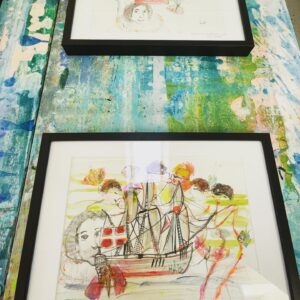 Helle Louise Kierkegaard bidrager med værker til 2 museum udstillinger i Grønland.
Helle louise bidrager med otte værker til Udstilling på Qaqortoq Museum. I anledning af Det såkaldt synkefrie skib Hans Hedtoft som forliste i dag for præcis 62 år siden cirka 6 timer efter at have ramt et isbjerg. Mere end 90 personer druknede og skibsvraget er aldrig fundet. En enkelt redningskrans er det eneste, der er dukket op; den drev i land på Island mere end et halvt år senere.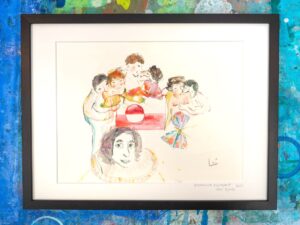 Helle Louise bidrager herudover med seks akvarel værker til 300 året for Hans Egede ankomst til Grøndland.
– Udstilling på Qaqortoq Museum og dernæst På det historiske museum i Nuuk i Grønland
Driving directions
Adresse
Jægersborg Alle 11
2920 Charlottenlund
kl 11.00-15.00
Danmark