I always paint women, regardless of where I am in my life. Women fascinates me on a deeper level. I interpret women through my picturesque expression, with the inspiration from my trips around the World, both on the external as internal level. I am fascinated by the female radiance, her way to move, everything from her political as maternal interests to her erotic and dreaming thoughts. I am often asked why I do not paint men. Every now and then a man will appear – carrying with him a charismatic and mystical energy; however my main inspiration and force is the women, because I am a woman and never will be saturated by our everlasting transformation and mystery. New women are always on their way.
My artistic feminine universe started back in Miami about 10 years ago, when I created my Applegirl with the title "The unbearable lightness of being ". My Applegirl has become my inner heartchild and also my symbol and artistic logo.
I won first prize at an Art exhibit in Miami for my picture of the Apple girl. Ever since then she has been created in all colours and sizes. She continues to bring magic to all human souls and I am her eternally grateful. Together with other women she is an insatiable source of inspiration to me.
My girls with their back facing the viewer consciously creates a tension and for some a provocation of our inner feelings. We are disturbed by that fact that she is not facing us as the viewer. The way I see it, she is just looking the same way as you and I as observers. An unpredictable moment is created, which can be both titillating refreshing but also provocatively annoying not being able to see her face. The girl with her back to the viewer creates tension and it is up to the viewer to finish the story A direct facial expression sometimes tells less than what is only implied.
One of my greatest missions as an artist is for the viewer to sense romance, harmony and beauty in my paintings. By diving into my painting the viewer is met by one or more underlying and maybe disturbing elements. A painting needs to have an edge and a quirkiness, just a life itself. We never get to live in full harmony. Something has to disturb our eyes and souls in order for the light to enter. The red apple contains more secrets.
---
Midtjyllands Kunstcenter
You are always welcome to visit Midtjyllands Kunstcenter to see my large selection of paintings. I am displayed 4 times every year with new paintings and you will always be able to find your own personal favorite.
---
Galleri Knud Grothe
If you are in Charlottenlund, you can always visit Gallery Knud Grothe, where Helle Louise Kierkegaard is permanently represented and a part of "Celebration of Women".
---
Furthermore, you can meet this very vulnerable woman that I created in a very difficult time of my life. She is one of my deep soul women. During the preparations to my solo exhibition at Midtjylland kunstcenter, I was interviewed by Kirsten-Marie Hedeland and here you can see a short clip of a deep and profound analysis of exactly that painting: The woman is waiting, almost transparently rising from the ashes. Waiting for the light around her to be absorbed into every single cell of her body. The Poppy is an illusion as it has not shed its petals yet. She is waiting for the light to bring her back to life…..She is ready...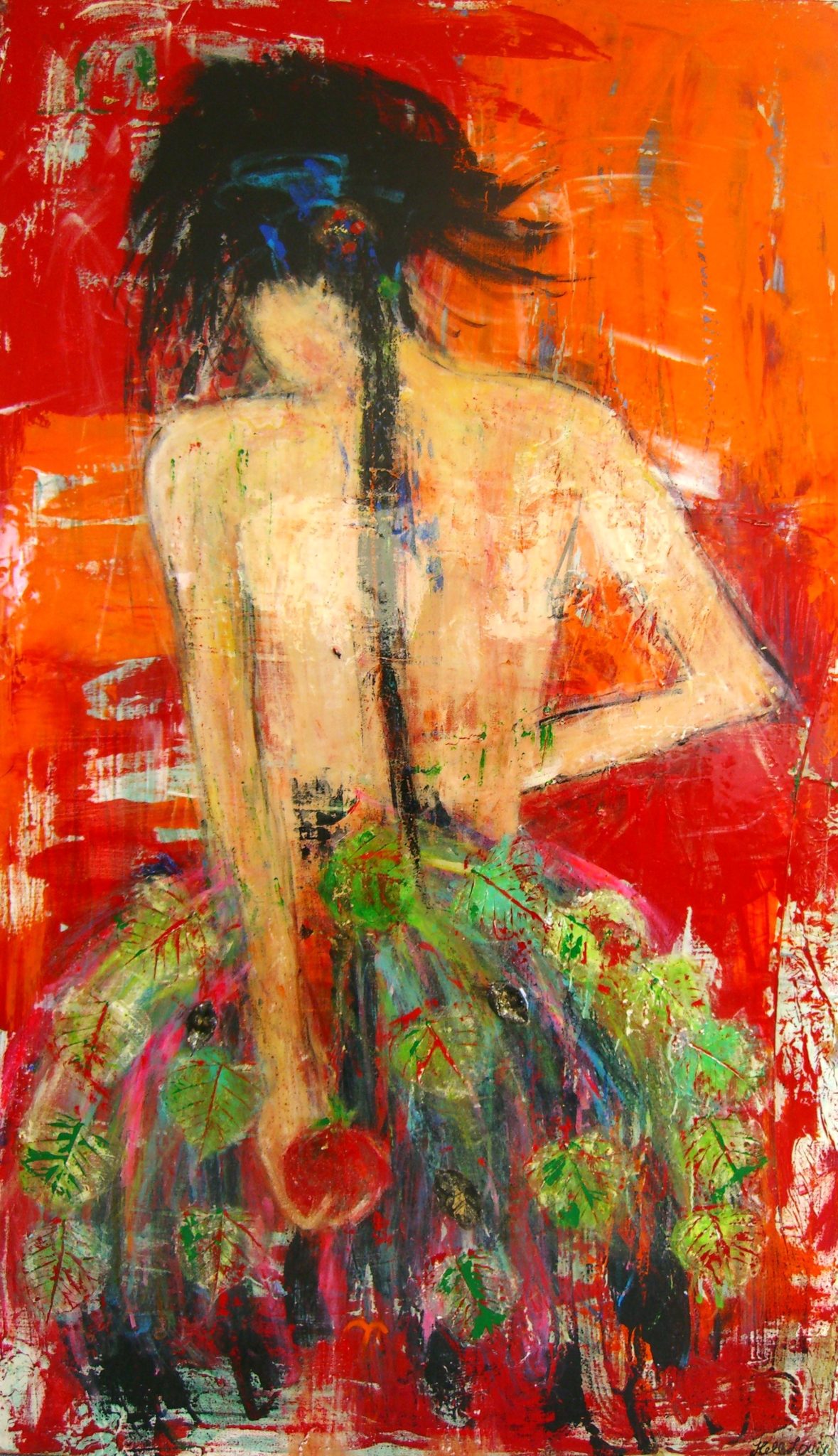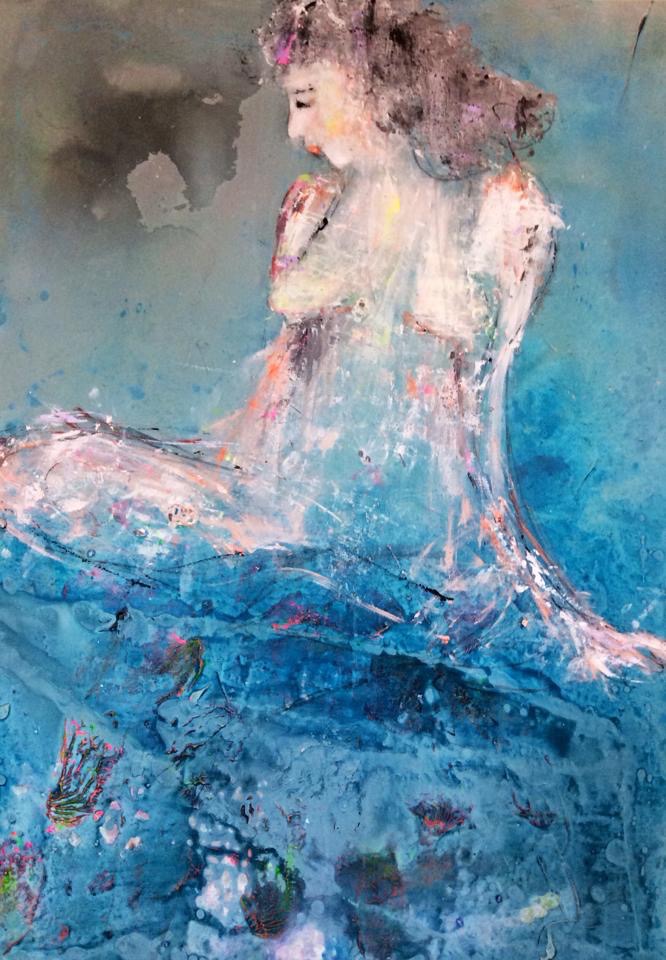 After a deep conversation about the painting and the upcoming movie/artist portrait I have an urge to further develop the story – A new woman is about to be born.
Order your own personal soul woman
You have the option to order paintings of women online in the webshop or you can have your very own personal soul painting.
Working on women painting
Women