Description
Artbook: "The Unpredictable Beauty of Life"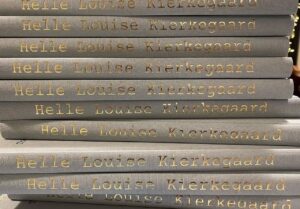 Helle Louise Kierkegaard undoubtedly establishes her artistic position with this book and marks herself as a strong female artist of our time who can create something extremely unique and completely out of the ordinary.
Helle Louise Kierkegaard's art book "The Unpredictable Beauty of Life" is a tribute to her long soul journey as an independent female artist and at the same time, it also pays tribute to all women who have fire in their soul and act to make the impossible possible.
Her mysterious and unique art form is appreciated in highly respected galleries and museums worldwide. Her artwork is poetic and spiritual and is described by art reviewers as magical expressionism.
She put all of herself into this book, just as she does with her art. The book stirs the imagination as she takes you through her journey and gives insight and gentle reminders of life's most important lessons – to be true to yourself, to take chances and express who you are and to be brave in the face of adversity.
She leads us into a dream world like "Alice in Wonderland," and we can rest in the friendly vibrations of the colors!
Life has taken an unpredictable turn several times and changed a lot for her; she has fought and won a fierce battle against cancer, had a near-death experience and been through two divorces.
Her courage and bravery are inspiring, as is her relentless commitment to the light and to positivity while at the same time forming a healthy relationship to the "dark."
Her work is clearly original, with an almost supernatural feminine energy that seems invigorating, meditating and soothing at the same time. One can say that Helle Louise is a unique and rare artist, and her paintings contain strength from both subterranean and supernatural soul forces in a symphony of an almost untouched oneness. All in all, this is a favorable connection as this has also become her life's work.
She leaves us with an intense sense of unpredictable mystery and devotion.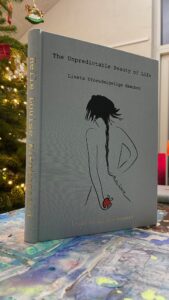 The hard pack Artbook is 32×24 centimeter,  contains 240 pages and bilingual, Danish and English
Published and distributed by ART-LUI Publishing.
Printed by Narayana Press, Gylling, Denmark.
ISBN 978-87-973544-0-7
Printed in Denmark 2021
1th Edition