Have your own personal soulpainting created
Yesterday I met the family who ordered these 2 soul paintings from me. I hope the paintings bring stories, magic and healing into their home every day. It is such a privilege to occasionally bring my paintings personally to my clients.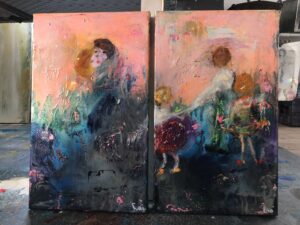 More and more clients have their own personal soulpainting created, which brings magic and healing to their homes.
I receive orders of all sizes of paintings, both very large and also some smaller paintings measuring 50 x 30 cm ( photo)  I can paint a personal painting in exactly the size you wants. 
All you have to do is to contact me and I will guide you further in the creation of your personal painting.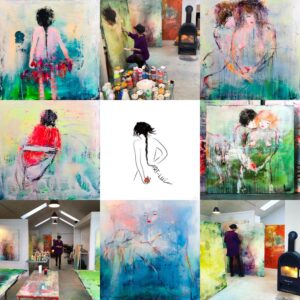 I get my inspiration and guidance in the creation of a soulpainting by listening to you and my spiritual guides. I have always had a natural contact with my Angels and spiritual guides, that assist me when I paint. This is the reason why I live and work in my West coast studio at Tranum Strangård and  at the west coast studio in the North Atlantic lighthouse in the city of Hanstholm, where I find the inner peace to create these paintings.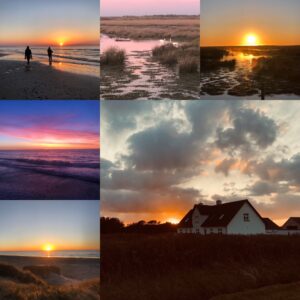 During our conversation we will agree on size, personal color scheme and theme if required and the painting will be created on the basis of our mutual agreement. My most important mission is to create a personal soulpainting, which will bring calmness and healing into your home.
I also create healing lovepaintings in all sizes, both for private homes and companies, domestic as well as internationally in close cooperation with architects and galleries.
I am often asked, how I keep painting such positive, healing and joyful paintings and if I never feel sad.
My answer to this is that, it is exactly my challenges as a human, and all the pain that I carry and all the wonderful people I meet along my way, that inspire me with their life stories and who direct me into the life core of pain, longing, sorrow, darkness and who help me transform these feelings into light, faith, hope and love.
My mission as an artist is to constantly keep moving through the transformation, to revert all the pain and darkness into light and serenity, however always with the fragments of an unpredictable mystery.
Be inspired
Let yourself be inspired by the Artist Helle Louise Kierkegaard, Luis magical Universe.
Together with the artist find a theme that touches you. A soul painting can be ordered in all sizes and starts with a conversation on phone, via Skype or by a personal meeting in Luis gallery in Copenhagen or at her Lighthouse studio in the city of Hanstholm, Kolding, Århus or in Iceland. During the conversation you will go through theme, colour and size.
LuiI will create you soul painting based your conversation, energy and spiritual guidance. The goal is always to create a healing painting, with a personal touch of colour and expression.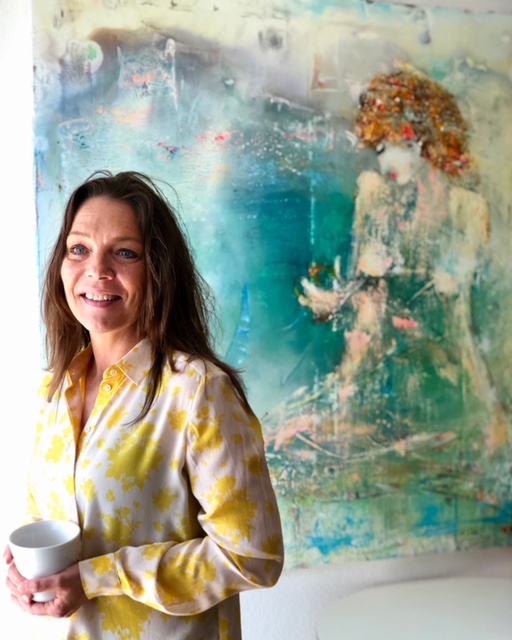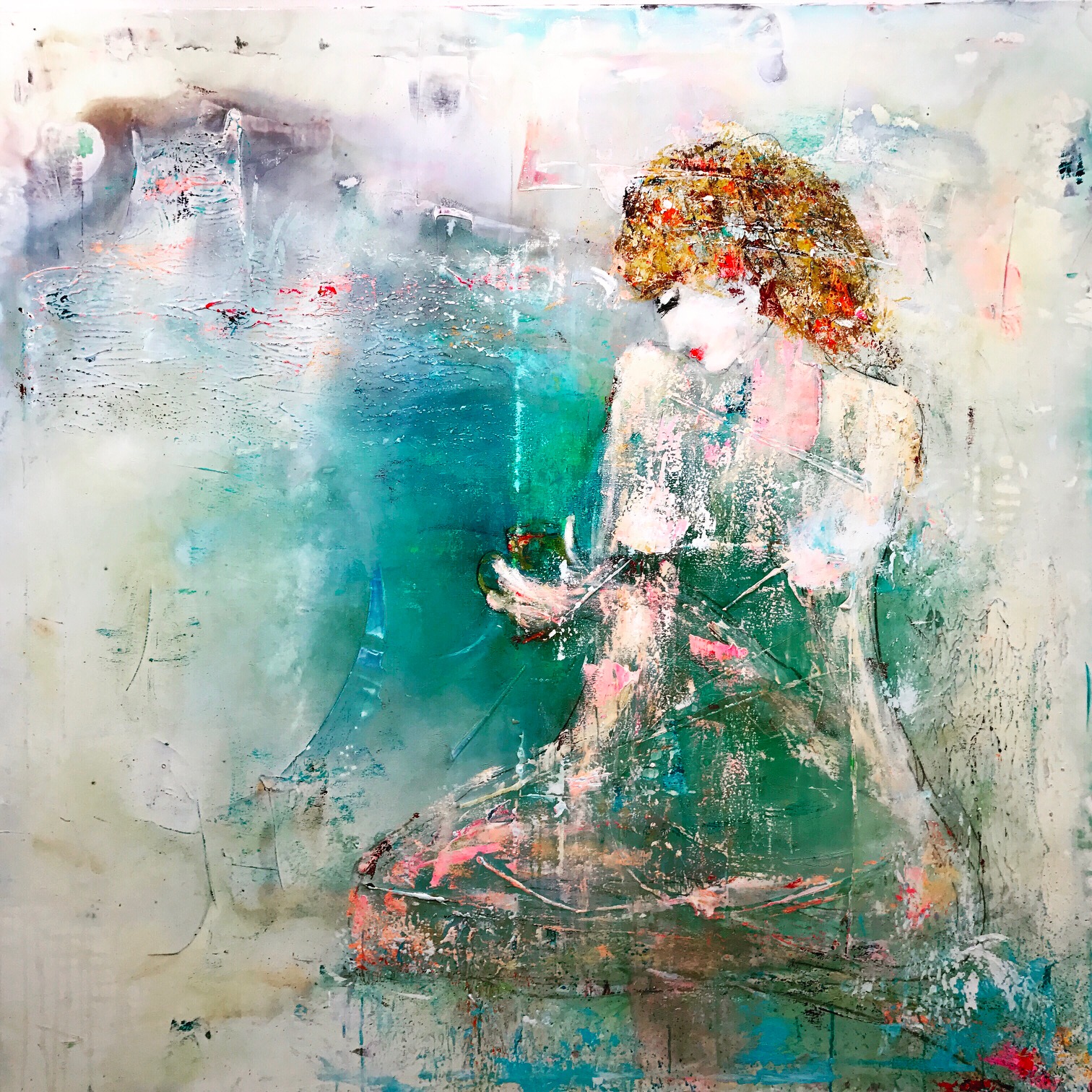 A new journey
Finally, Annetts Beckert's soul painting was finished for her new home. The woman here on the painting is created in an ocean of healing colors, heart energy and every morning Annett can now wake up to this woman and take a sip of the flowing life-soul from the woman's teak. A new journey has begun.
The beautiful woman has come up and hang in the living room so I can look at her all the time. She fills the whole room with the most beautiful energy and I have constant butterflies in my stomach .. have never experienced anything like that. It's as if she warns both new adventures and love - and at the same time a lot of calm. It is absolutely amazing. Annett Beckert!
My inspiration and guidance in the creation of soulpaintings is given to me by listening to you and my spiritual guides. I have always had a natural contact to my spiritual guides, who I consult with when I paint. My soulpaintings are created in my Studio base by the Oceon at Tranum Strangård and in
my Lighthouse studio by the North Atlantic shores
in the city of Hanstholm, where I find the necessary peace to create these soul paintings.
Lovepainting – Wedding – baptism.
A lot of wedding couples choose to get a love painting as a beautiful manifestation of their love in their common home. The painting can be ordered with a special message, poem or note, which I will incorporate into the painting. In addition we will agree on colours and small symbols, which makes the painting very personal and unique. It can be made in all sizes.
You can order a soul painting especially created for you and your loved one.
Love paintings
I am touched every day I get home – to the wall where the painting hangs. Home to the colours, the freedom and the blessing. Every day is a beautiful, joyous and happy encounter, and for every time it gives me a deeper meaning – and an even greater fusion of me and her. I can feel my husbands tenderness. It is a very special feeling and atmosphere - as if there a cohesion which is greater than the two of together. The Apple contains so many secrets and I love every bite. A million light years of love flow through our home every day now. You can order a soul painting especially created for you and your loved one.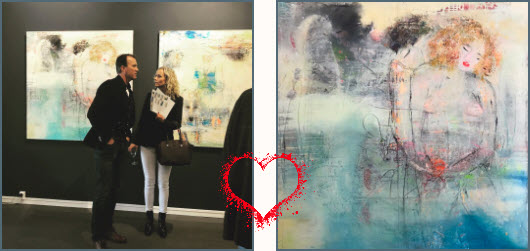 Order your own personal soul painting here
This love paints painting is by Louise and her little newborn daughter Freya, inspired by a photo from a splendid moment just after Freya came to the world.
A mom, child moment where it's magical in the transition and fusion into a new big world.
You can also create your own soul painting through a photo or memory.