My profession ART-LUI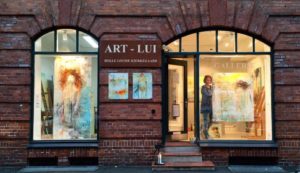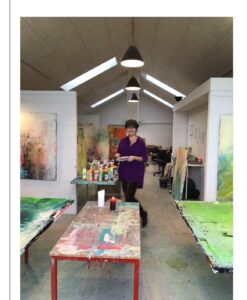 has moved from Copenhagen to my beloved North Sea. Finally, I found my permanent residence overlooking the North Sea in the middle of the Popular Raw Nordic nature paradise, Only 6 km from Svinkløv Badehotel and neighbor to Blokhus.
You are most welcome to drive inside the Tranum Strandgård arts and culture center in North Jutland if you are on the edges. Many cultural events are held here in the beautiful architect's designed drawing gallery.
My new permanent study residence is the entire upper floor of the main house, Strandvejen 143A, 1st Floor. 9460 Tranum. The art residence is where Helle Louise's Art retreats take place, and you have the option of renting the art residence.
You are always welcome to visit my new Atelier - please write or call +45 22434727 before visiting.
For presentation and opening hours of Galleri & Atelier ART-LUI Please contact Helle Louise Kierkegaard at tel.no + 45 22434727
Location
Gallery & Atelier Art-Lui
Strandvejen 143A , 1. Sal.
9460 Tranum
Denmark
Here you will always be able to find the latest paintings inspired by Lui's Art-refuge stays on for instance Sardinia and Iceland. Furthermore, a lot of paintings in the making will be on display. Paintings inspired travels to Italy, France, Iceland and the magnificent nature surrounding her studio at the North-Atlantic lighthouse in Hanstholm. Insert Link
In the Gallery a lot of exciting courses and workshops are held throughout the year: