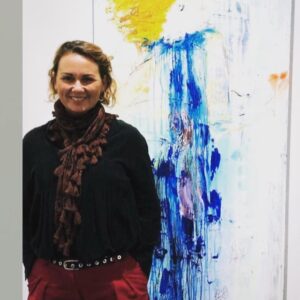 Single education is very popular and requires no prior knowledge. All you need is a curiosity and longing to dive into a play with healing colors and techniques and to create a personal painting for you to bring home. I will guide you through the entire process.
You who are experienced and lacking sparring and inspiration, I will guide you in specific techniques that you will be able to use in the future.
Course duration: 2 days of 6 hours in total. It is constructive, intense and transforming.
Location: Tranum Strandgård Kunst og Kultur Center: Strandvejen 143 A , 9640 Brovst, Sandly, Tranum strand, Strandvejen 135, 9460 Brovst or Copenhagen.
Ask Lui for overnight accommodations.
Incl. refreshments and all materials.
You are very welcome for a Skype or messenger workshop also, please contact me.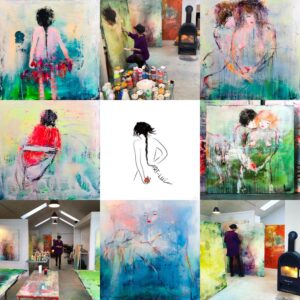 Registration amount, which also is a deposit amounts to DKK 1.000 per course participant. Registration is binding and the amount should be deposited into Danske Bank. Registration is confirmed once deposit has been paid and received. Rest of the amount has to be transferred into the account, the same date as the course starts, at the latest. Please add your name and course number to the transfer.
Teaching speech & hearing impaired
Helle louise Kierkegaard has great experience in teaching speech & hearing impaired. Here from a course with deaf-mute Henriette.
.