Godt Nytår🎊
I denne forbindelse deler jeg med jer, mine 7 vigtigste Leve-regler som jeg selv efterstræber at leve efter, : hver dag og som jeg tager med mig ind i år 2021: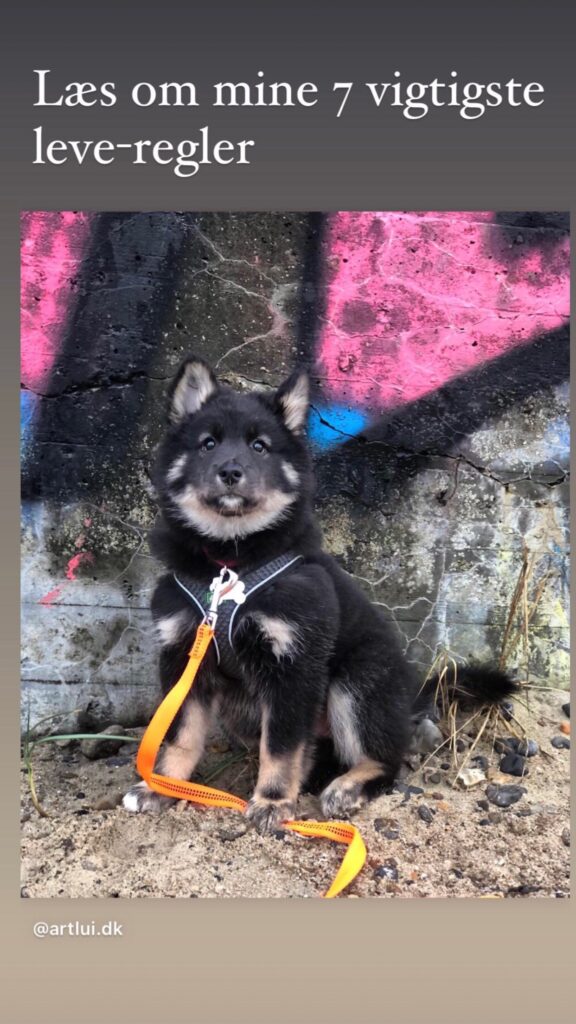 MINE 7 LEVE-REGLER :
Vær tro mod dine egne drømme og følelser og gå ALDRIG på kompromis med dine inderligste drømme og passioner. Vent ikke på at én åbner din dør, – Gør det selv. – Vente og håbe gør dig kun til en tåbe. (ordsprog)
Gør dig umage i alt hvad du foretager dig. Dette gør dig uafhængig, tilfreds og stærk.
Be Kind, – Smil og vær venlig til hvem som helst du møder på din vej da alle kæmper sin egen indre krig.
Vær modig og tá chancer. Talent handler mest om at have Mod.
Gå en tur og kig opad og klap dig selv på skuldren.
Spis og drik flere grønne, Gule og røde planter, frugter og grønsager. De vibrerer højt og lyser indefra.
Husk at leve og gribe dagen og sig tak HVER DAG.
GODT NYTÅR 2021🎊#happynewyear2021 #islandskfårehund #belgiskhyrdehund #puppylove #10uger #reclaimeyourpower #reclaimeyourheart #youaremysunshine #abundantlife #nordicliving #nordichome #dogofanartist #artistlife #loveislove