Description
SPECIAL PRICE 800KR LIMITED TIME
Award winning Original Apple Girl Art Print 60 x 30 cm
link to Buy Frames: https://www.bga.dk/brown-wood-30×60-cm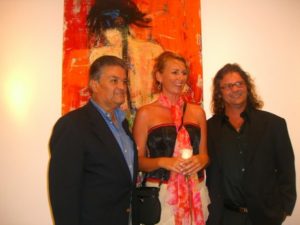 1.Prize Winner in Miami Art- Fair 2009 With the Original Painting " Secret Apple Girl" – Also with the subtitle: The unbearable Lightness of being.- Very symbolic in a world of change on every level right now.
Watch YOUTUBE from Miami Art- Fair :https://art-lui.com/miami-art-fair/
This art print is reprinted in only 100 copies. It is printed in the occasion and in support of the self- employed, in a Time where the whole World is changing. Each Art Print is individually signed by Lui.
The price is therefore exclusive Limited and incl. Free shipping 800kr (normal price 1000kr)